Copywriting
AWARD-WINNING COPYWRITING – 2017
PULITZER-NOMINATED FEATURE WRITING – 2010
Copywriting is necessary for nearly every aspect of business communication, from internal documentation to advertising copy. From Social Media Posts to Branded Content Development, the written word holds the key to credibility and long-term success but takes more than a pen and paper to be a writer.
Professional copywriters may seem commonplace, but the best copywriting is backed by in-depth knowledge of marketing, business, and language arts.
Using GLD Enterprises Communications, Ltd. copywriting services will reduce costs, generate a higher return rate, and help maintain your professional image through a consistent message. Our CEO and senior writer, Gery L. Deer, has more than 30 years of experience in content development and is proficient in the etymology of words and phrases to create audience-focused, high-quality, relevant content.
READ THE 10 REASONS WHY YOU NEED A PROFESSIONAL COPYWRITER
Some of the copywriting services we provide …
Press Stories & Media Releases
Branded Content*
Advertising Copy, Brochures & Sales Literature
Newsletters & Blogs
Media (A/V) Scripting
Business Correspondence
Direct Mail
Speeches / Presentations
White Papers
& More …
Branded Content is all the rage these days, but we've been doing it for more than twenty years. A compelling story that educates the reader while keeping her entertained will always prove a more effective sales tool than even the best Madison Avenue ad campaign.
PLEASE REVIEW OUR PORTFOLIO FOR SAMPLES OR ASK FOR SPECIFIC TYPES OF WRITING SAMPLES THAT MORE CLOSELY RESEMBLE YOUR CONTENT NEEDS.
Writing For Business … Most copywriters have limited business experience. Gery L. Deer's diverse background in business and industry and has owned along with having launched three successful companies since 1998. That, combined with his extensive journalism background make GLD Enterprises the ideal choice to create the most professional content for your company's need.
Writing Web Developers & Graphic Designers … Our expertise is writing, not building websites, or creating graphic layouts. If you are a web developer or graphic designer, partner with us so you can focus on what you do best!
Content Assessment Packages:  We review your marketing content (website, sales literature, etc.) to establish how well it demonstrates your unique sales proposition to potential customers. Additionally, we look at general content, writing style, and voice and ensure the overall message is consistent.  Includes a tailored website content assessment report and a 30-minute conference (Zoom or Phone).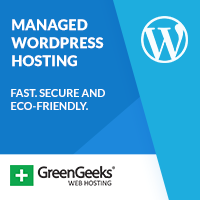 CALL US TODAY FOR A FREE QUOTE ON YOUR PROJECT!   937-902-4857
copywriting, Dayton Ohio copywriter, Dayton Ohio freelance copywriter, web writing, web content, deliverables, web writer, SEO content writer, SEO content writing, online writing, marketing communications